Share the LOCAL Love - Gift Card Program 2021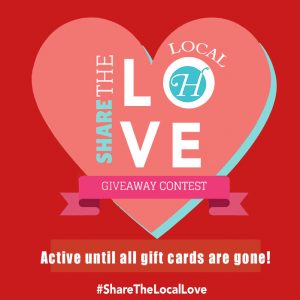 The program will last until all 200+ gift cards have been awarded!

 The gift card program will award

up to 8 gift cards per week in varying amounts

! This program will benefit both retailers and restauranteurs, inspiring the community to #shoplocal, #supportlocal and #sharethelocallove!

Local business owners are diligent in their utilization of the three W's, so please be sure to wear a mask, wait six feet apart, and wash your hands to keep our community safe. Our local retailers and restaurants are dedicated to giving you the shopper the safest shopping experience. The Hillsborough/Orange County Chamber of Commerce is excited to host this program and needs your participation to make it happen.

To learn how you can win a gift card, see the flyer below! If you are a locally-owned business, feel free to print off the flyer and hang it up in your shop! 
Youtube Video: How to Enter the Share The Local Love Contest
Click on the video to the left to watch our video on how to enter the Share The Local Love Gift Card Giveaway Contest! Special thanks to Volume Hillsborough for letting us use the store, and to volunteer David Shaw for showing us how it's done!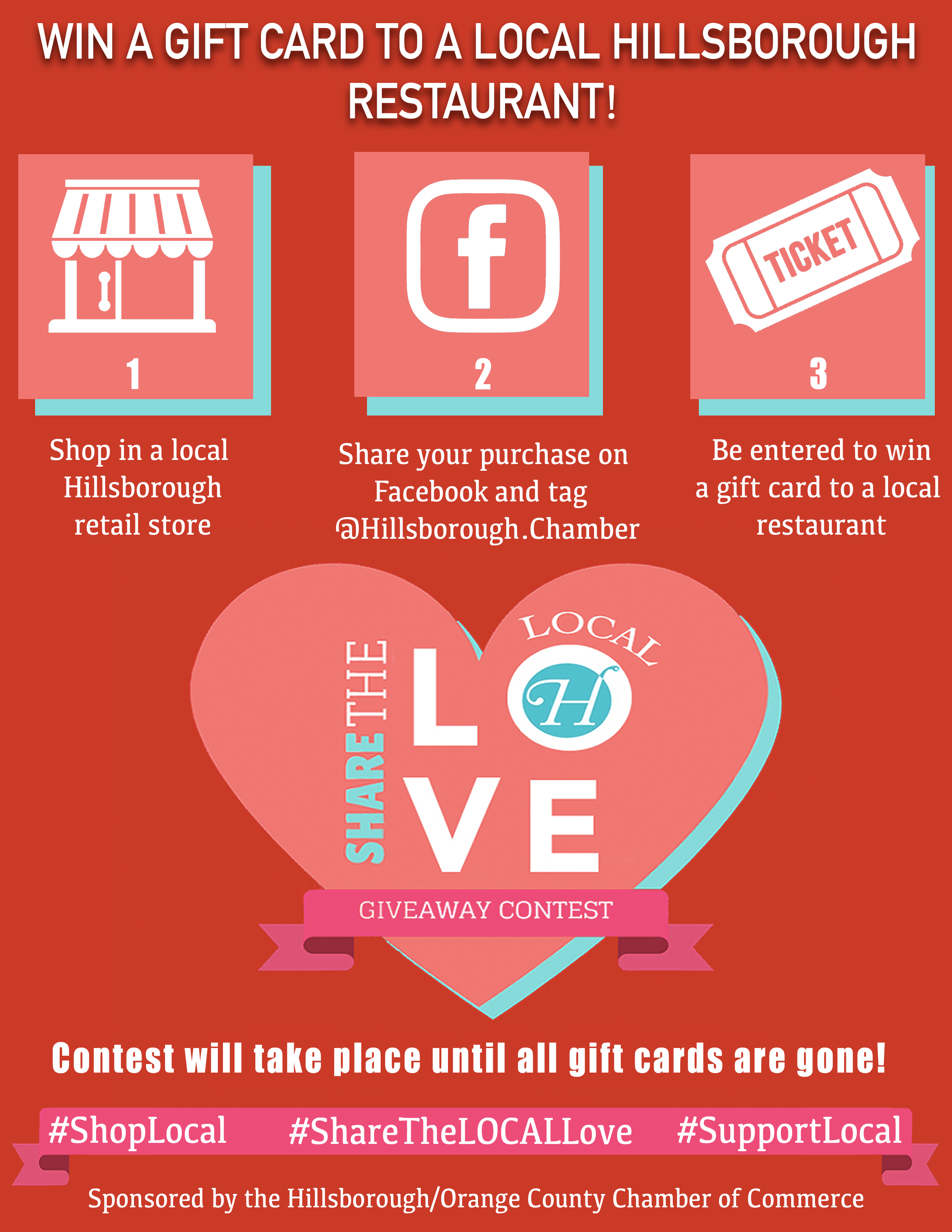 How do I enter?
Shop in a locally-owned Hillsborough retail store! Shop any day Wednesday through Sunday and enjoy the great local products we have in town.
Once you make a purchase in a locally-owned retail store, take a picture of yourself in the store with your purchase and tag the Chamber, @Hillsborough.Chamber, in your post! Say something nice about the store and hashtag your post with the following tags: #SharetheLOCALlove, #ShopLocal, and #SupportLocal!