Hillsborough Young Professionals Engage (HYPE) empowers young professionals in greater Orange County through an energetic and dynamic environment of leadership, education, networking, volunteer and social experiences to positively impact personal and career development...and to have fun!
Young Pro's are on the move, trying new career paths, climbing corporate ladders, developing leadership skills, navigating the single life or adjusting to new families. Our events provide avenues to establish contacts and grow personally and professionally!
HYPE members can also participate in the planning and execution of a community event...boosting leadership, management and team building skills.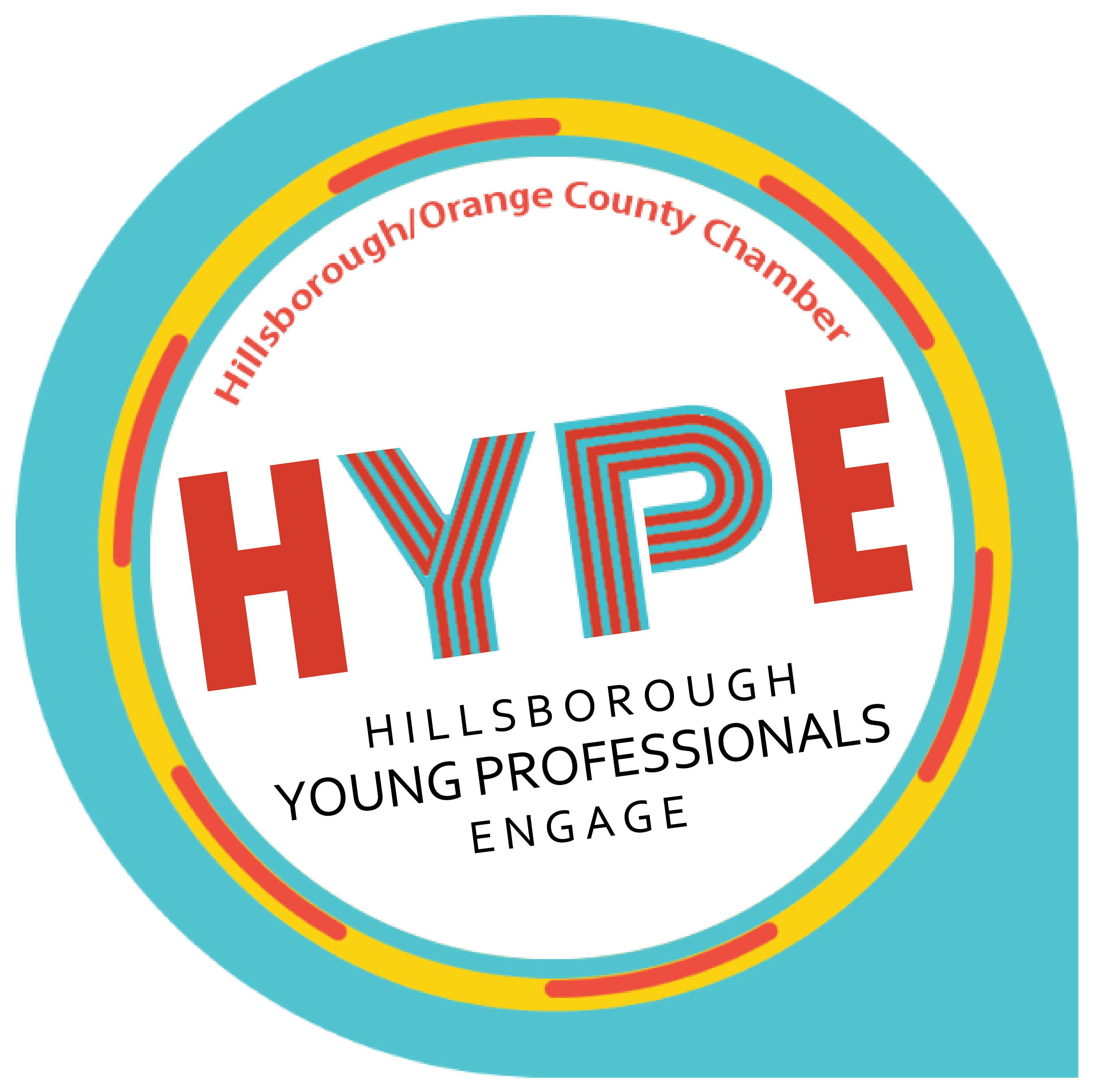 HYPE is welcoming and inclusive of the diversity of our community and all professions. Chamber members receive at least one HYPE membership, and more depending on the level of Chamber membership. See the Hillsborough/Orange County Chamber membership tiers and benefits to learn more, and connect with Scott Czechlewski at scott@hillsboroughchamber.com to indicate the names and email addresses of the HYPE member(s) in your business.
Non-Chamber members may receive an individual membership in HYPE for $120/year billed annually.
Invitation to all Hillsborough Young Professionals Engage monthly events and activities (networking, social, educational and service).
Access to 21-40-year-olds actively seeking opportunities to develop socially, professionally and civically.
Quarterly invitation to Business After Hours HYPE Connect nights to network with Chamber members.
Voluntary participation on a team that develops a new community event, organizes and manages its creation, and launches it for all to enjoy!
Workforce and business development opportunities through workshops and seminars
Chamber publications and access to Chamber events
Community outreach and volunteer opportunities
Opportunity to join the HYPE Leadership Committee and take a leading role in motivating young people in our community
Meet new friends and expand your peer network
Increased visibility in your industry and the business community
Register to become a member of HYPE
PLEASE NOTE: The registration system is also used for applying for Chamber memberships. Fill out only the REQUIRED information (not items like keywords, directory category, etc.). You will choose "HYPE Membership" on the last page of the application.
HYPE events will typically be held on the second Thursday of each month. Events will revolve around a quarterly schedule of social/team building activities, educational/professional development, and community outreach/family friendly events.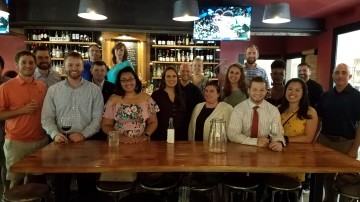 Join fellow young professionals developing leadership skills, networking and impacting our community.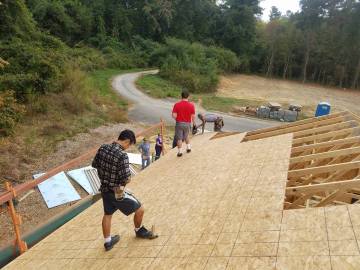 Community Service: Habitat Build
2023 HYPE Leadership Committee
HYPE, a program of the Hillsborough/Orange County Chamber, is guided by a Leadership Committee of committed volunteer HYPE members. If you would like to be a part of the Leadership Committee, please indicate it on your membership application or email Scott Czechlewski at scott@hillsboroughchamber.com.
HYPE Leadership Committee
Josh Zarkin (Red Hat) - President
Lena Angelichio-Miller (Durham Tech)
DeMarcus Bowden (Edward Jones)
Amanda Bulgarelli (Snow Approach Foundation)
Scott Czechlewski (Hillsborough Chamber)
Victoria Lee Holmes (Remax)
Jessica Nilles (First National Bank)