The mission of Hillsborough Young Professionals Engage (HYPE) is to empower young professionals throughout Orange County through an energetic and dynamic environment of leadership, education, networking, volunteer and social experiences to positively impact personal and career development...and to have fun!
Young Professionals have a different reality than older, established professionals. Young Pro's are on the move, trying new career paths, climbing corporate ladders, developing leadership skills, navigating the single life or adjusting to new families. Our events provide avenues to establish contacts, and grow personally and professionally!
HYPE members also participate in the planning and execution of a community event in Hillsborough...boosting leadership, management and team building skills.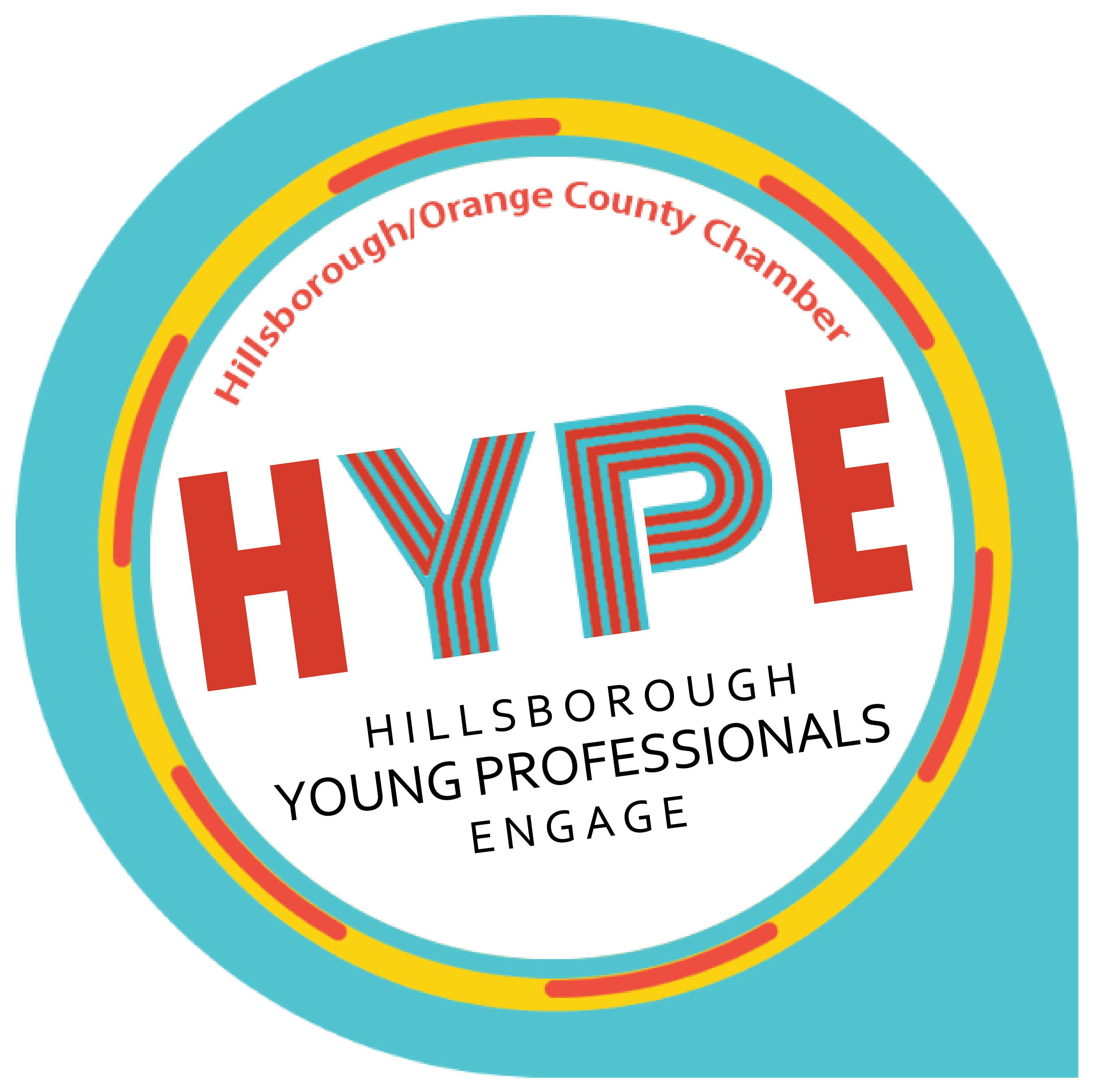 Membership in HYPE is open to all professionals aged 21 - 40. HYPE is welcoming and inclusive of the diversity of our community. Many Chamber members already have HYPE memberships included with their level of investment in our Chamber. See the Hillsborough/Orange County Chamber membership tiers and benefits to learn more, and connect with Scott Czechlewski at scott@hillsboroughchamber.com to indicate the names and email addresses of the HYPE member(s) in your business.
Non-Chamber members may receive an individual membership in HYPE for $120/year billed annually or $40 billed quarterly.
Invitation to all Hillsborough Young Professionals Engage monthly events and activities (networking, social, educational and service).
Access to a growing community of 21-40-year-old professionals who are actively seeking opportunities to develop socially, professionally and civically.
Quarterly invitation to Business After Hours HYPE Connect nights to network with Chamber members.
Part of a team that develops ideas for a new community event, organizes and manages its creation...and launches it for all to enjoy!
Participate in workforce and business development opportunities through Chamber workshops and seminars
Receive Chamber publications and access to Chamber events
Community outreach and volunteer opportunities
Opportunity to join the HYPE Leadership Committee and take a leading role in motivating young people in our community
Meet new friends and expand your peer network
Increased visibility in your industry and the business community
Sign up to be a member of HYPE by filling out the form below.
Hillsborough Young Professionals Engage (HYPE) will typically meet on the second Wednesday of each month after work from 5:30 - 7 p.m. at Chamber member businesses. Monthly networking socials, quarterly "Social+" events, and occasional community service events are being planned. Professional development and networking in our community is what we are all about.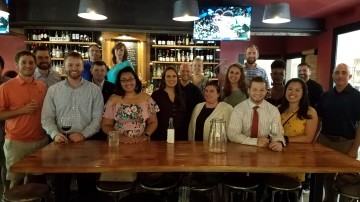 Join fellow young professionals developing leadership skills, networking and impacting our community.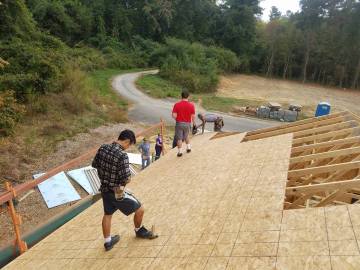 Community Service: Habitat Build
2023 HYPE Leadership Committee
HYPE, a program of the Hillsborough/Orange County Chamber, will be guided by a Leadership Committee of committed volunteer HYPE members. If you would like to be a part of the Leadership Committee, please indicate it on your membership application or email Scott Czechlewski at scott@hillsboroughchamber.com.
We are currently in the relaunching stage of HYPE. 2023 events to be posted soon!