Save Money As A Chamber Member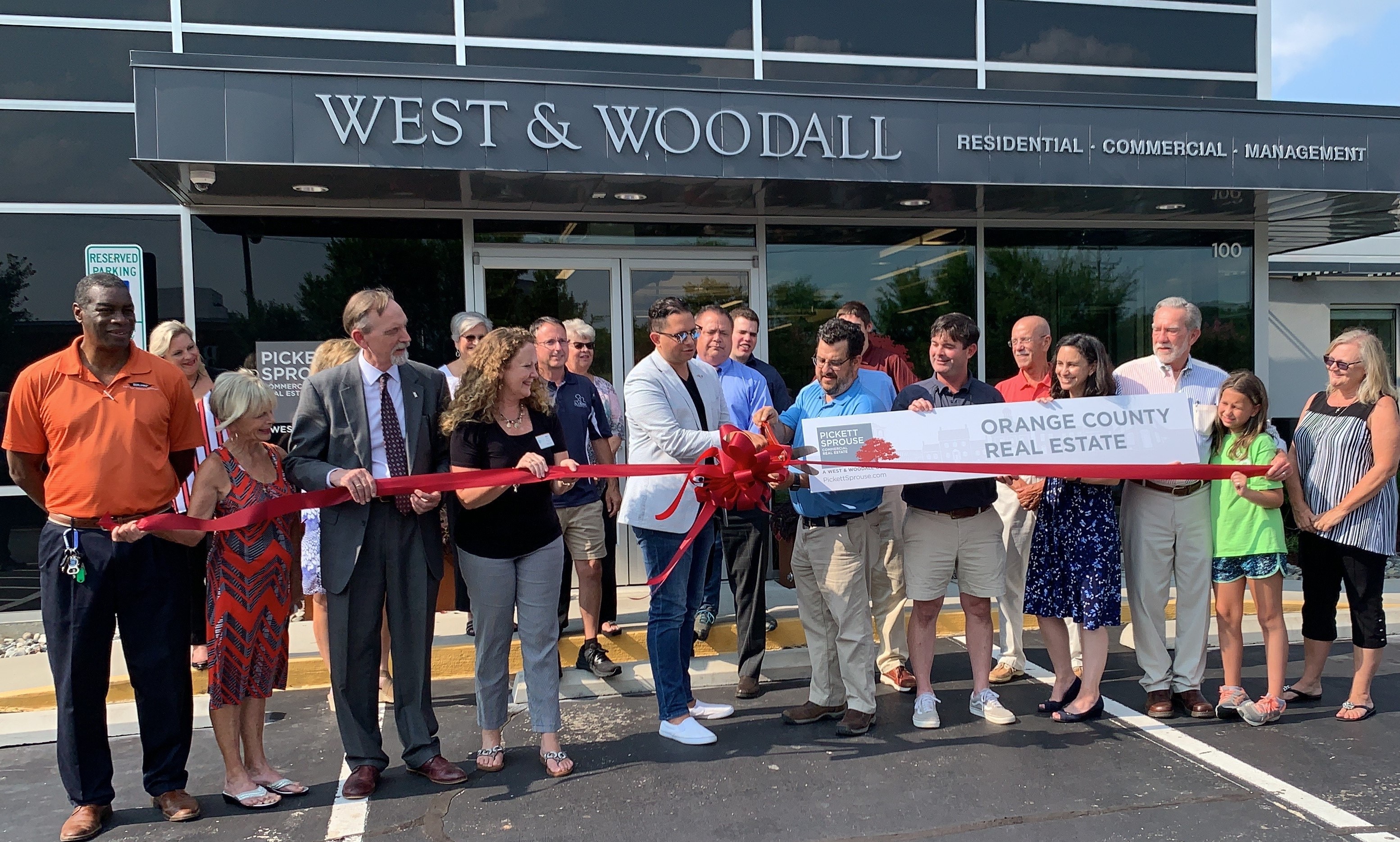 Ribbon cutting at Pickett Sprouse (A West & Woodall Company) in Durham.
Rental of Hillsborough-Orange County Chamber Conference Room
Looking for a meeting space conveniently located in the heart of Hillsborough? The Chamber conference room is available to rent. Seats 8 classroom-style tables or 12 boardroom style tables, and includes use of a 40" Sony LCD display for presentations, Zoom capable, as well as Wi-Fi access, and whiteboard. The room is available to Entrepreneur and Champion members for a discounted price of $35 per 2 hours, and to Cornerstone members and above at no charge. For non-members of the Chamber, the conference room is available for $50/hour. Contact us to request booking the conference room at membership@hillsboroughchamber.com or (919) 732-8156.
Ribbon Cuttings & Groundbreaking Ceremonies
Are you about to start construction? Have you started a new business? Has your company relocated or recently renovated? If so, it is time for a ribbon cutting or groundbreaking ceremony! The Chamber will promote member-business events on our online calendar and in our weekly email newsletter. We will organize and attend your special event with your choice of ribbon color, our ceremonial ribbon cutting scissors and we will invite the Hillsborough Mayor and other elected officials to attend to commemorate the event. Schedule your ribbon cutting or groundbreaking ceremony today: call Erika Isley at (919) 732-8156 or email at membership@hillsboroughchamber.com.
Need tips for planning your ribbon cutting ceremony? CLICK HERE
Certificates of Origin
Orange County is home to a number of companies that conduct business internationally. To address the needs of these businesses, the Chamber provides signed and stamped certificates of origin to our members at a no cost or at a discounted rate, depending on membership level. Contact our office for more information: (919) 732-8156.