Our Mission:
The Hillsborough/Orange County Chamber of Commerce is the primary voice for member-business development and economic growth through innovative community collaboration.
Our Vision:
The Hillsborough/Orange County Chamber of Commerce is region's first choice and primary advocate for the business community.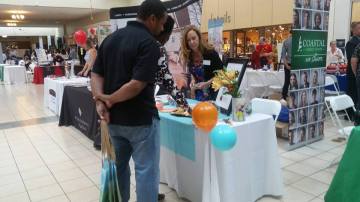 What Does the Chamber Do?
The Chamber of Commerce is the voice of the business community in Hillsborough and Northern Orange County. Membership in the Chamber of Commerce lends extra credibility to your concerns about government and issues surrounding the community.
The Hillsborough/Orange County Chamber of Commerce is a private, non-profit organization founded in 1966, funded largely through membership fees and special events. We receive no funds from any governmental entity and are not affiliated with the state or federal Department of Commerce.
In addition, the Chamber of Commerce is usually the first source of information for people relocating to this area. The Chamber provides access to information about members, businesses and government agencies. In one way, it functions as a marketing agency for its members and for the area, promoting special events and day-to-day activities that attract visitors and business considering relocation. But, as with any membership organization, we encourage members to actively participate in order to derive the most benefit from their investment, as well as to strengthen our efforts in serving this community.
Our Chamber is not a member of the U.S. Chamber of Commerce, and no portion of our members' membership dues go to the U.S. Chamber.