Hillsborough Hometown Holidays
Come "home" for the holidays and become a Hillsborough local during our Hometown Holidays Festival, presented by the Hillsborough/Orange County Chamber of Commerce (November 28-December 21).  Ongoing family-friendly events offer you a chance to slow down the pace during a hectic season and make a few special memories.
Just 10 minutes away from Durham, Chapel Hill, and Mebane, Hillsborough offers a historic background with a variety of unique shops and restaurants, live music, local artisans on exhibit, and outdoor activities. This year's Festival includes Small Business Saturday, the 2021 Holiday Parade & Tree Lighting, The Holiday Wreath Stroll, Solstice Celebration Lantern Walk.....and MORE!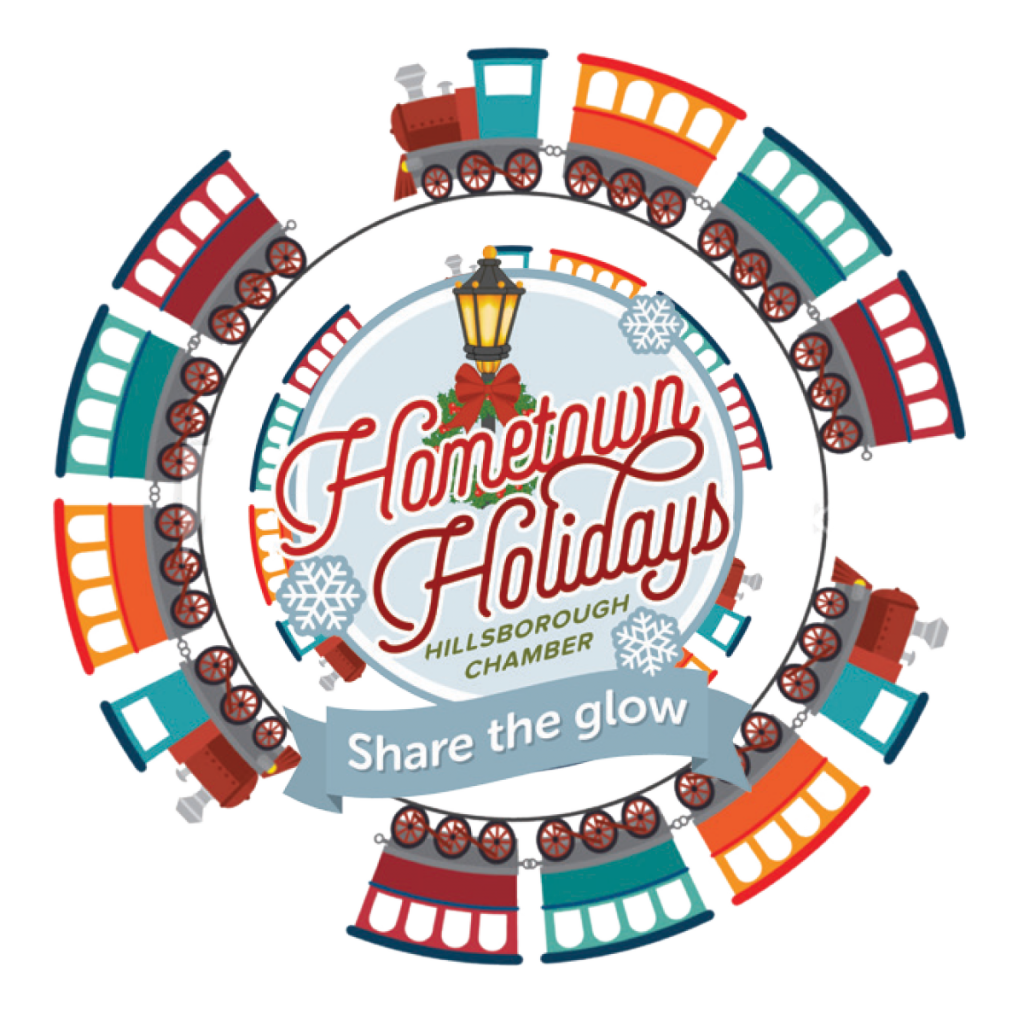 Hometown Holidays Festival Information

Kick off the Hometown Holidays Festival in downtown for Shop Small Saturday on November 27th! Then, write a letter to Santa and drop it off at the Visitors Center on East King Street! Curious to know what Christmas would have been like with the Burwell family? Take a tour of the Burwell School to see holiday and Christmas decorations from the 19th century! Walk around town on the Holiday Wreath Stroll and pay a visit to some of Hillsborough's great local businesses and homes, decorated for the season. Purchase a kit from the Hillsborough Arts Council's Gift Shop to make your own solstice lantern for the Solistice Lantern Walk, then come back to town to place it! Purchase a Hillsborough Hometown Holiday gift box, curated packages for sale for the holidays from select businesses, and attractions. We hear that the Visitors Center has t-shirts, BBQ maps, and pint glasses in their gift boxes! Festive photo backdrops will be available at the Visitors Center, the Holiday tree, Orange County Historical Museum, and others.
Looking for more Hometown Holiday Festival Fun? Be sure to check out the events below:
Holiday Tree Lighting 

Attend in-person (masked and socially distanced) as elected officials and partners 'flip the switch' on our Holiday Tree!
Saturday, December 5th at 6:00 p.m.

Holiday Wreath Stroll Weekend 

Go on the self-guided tour and see all the decorated wreaths in town while soaking in the historic architecture and holiday spirit!
Map of wreath locations will be available at visithillsboroughnc.com/events
Date to be determined

Lantern Walk Weekend

Lantern walkers from years gone by are invited to display their lanterns in local business windows or in nearby homes for passersby to enjoy!
Lantern kits will be available through Hillsborough Art's Council

2021 Holiday Parade

The parade will begin on December 5th at 4:00 p.m on N. Churton St. Hillsborough, NC.
We invite you to explore Hillsborough and its many wonders as you come "home" for the holidays. A complete list of festival events can be found at hillsboroughchamber.com or visithillsboroughnc.com. Be sure to wear your masks and to socially distance while enjoying the family-friendly events and things to see downtown. We can't wait to see you there! Happy Holidays!